Welcome to Winnsboro Chiropractic Clinic
So, You're Looking For a Chiropractor in Winnsboro?
At the Winnsboro Chiropractic Clinic we have a long tradition of offering exceptional quality patient care. Dr. Justin Perish combines the best of traditional chiropractic with the latest developments in our understanding of healthcare. Our clinic is friendly and you'll feel right at home from moment you arrive.
You Are About to Have a Life-changing Experience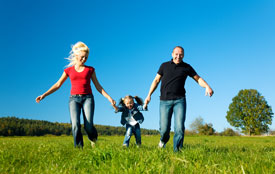 We believe that the body was made to be healthy. If you are not healthy then there must be something preventing your body from functioning properly. Our job is to find that hidden cause. During your first visit, we'll explain the science behind how chiropractic works, and give you a full evaluation to see if chiropractic care is right for you.
Chiropractic Care is Not Just for Backaches, Neck Pain and Headaches
In addition to the conditions which are traditionally associated with chiropractic, we also offer other successful treatment options, such as:
Acupuncture
Rehabilitation Services
When your nervous system is released to fully function as it was designed, you'll feel better. You'll sleep better. You'll move better. You'll live better.
Dedicated Solutions
By offering neurologically-based chiropractic care, we're at the leading edge of 21st century health care. No matter what your needs, you'll receive dedicated solutions to target your unique situation.
Winnsboro Chiropractic Clinic has been the trusted leader among East Texas chiropractors for over fifty years. Welcome to Winnsboro Chiropractic Clinic!
---
Winnsboro Chiropractic Clinic | (903) 342-5261
Innovative Traditional Care in Winnsboro, Sulphur Springs and Mineola